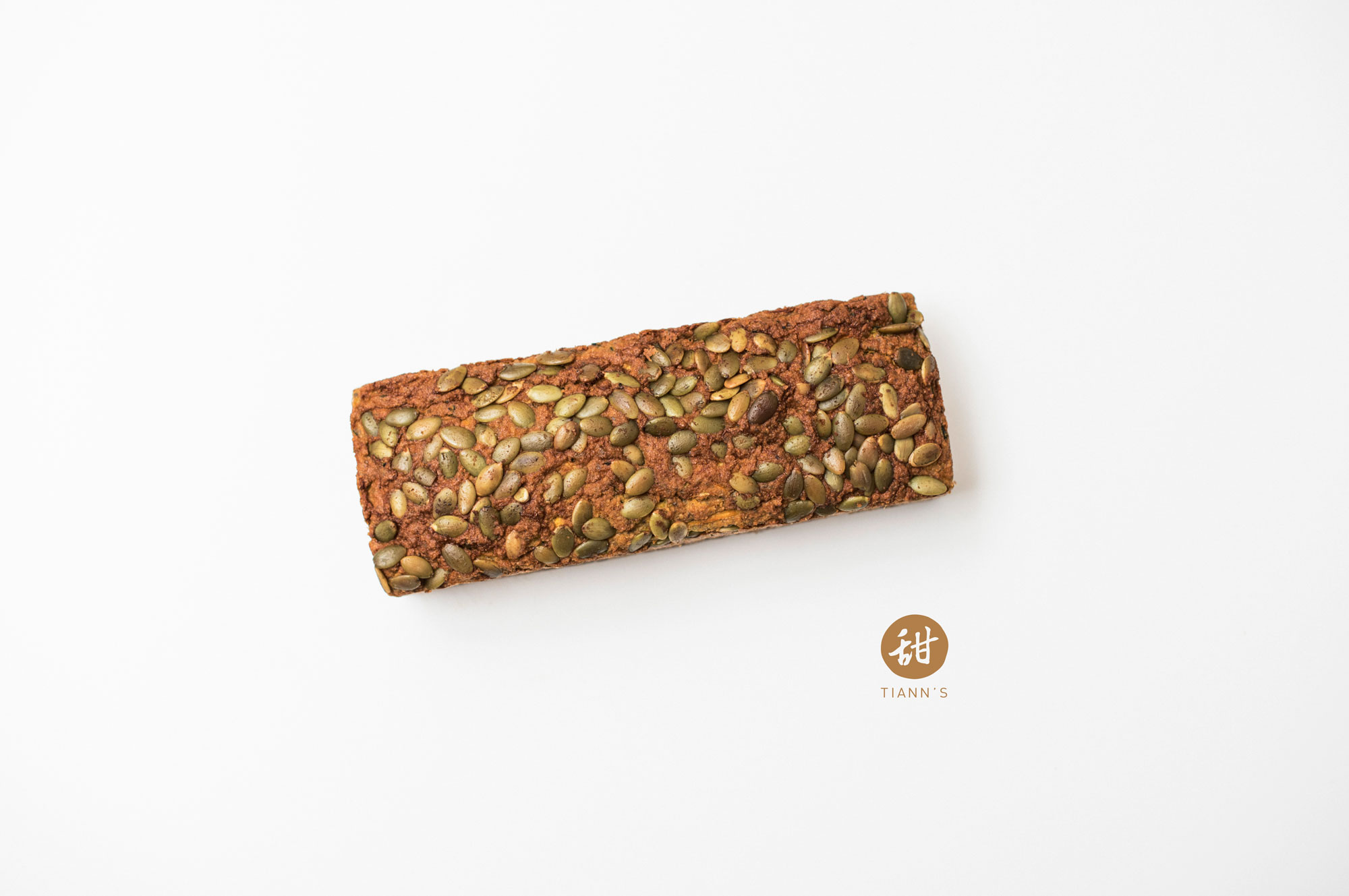 PALEO Bread
Your best friend on a low carb diet.
Almond bread, with zucchini, carrots, egg, olive oil, pink Himalayan sea salt, organic flax seeds, topped with Pumpkin seeds.
Contains egg, seed (Pumpkin seed), tree nut (almond).
Earliest availability is on the next working day. For urgent purchases, please call to confirm availability at 6222 1369.
Must always be kept refrigerated.
May be kept in the freezer in an air tight container for up to a month. Do not defrost, just toast, steam, or pan fry before eating.
In our kitchen, we do not use any ingredients naturally containing wheat and gluten. We do use a lot of eggs, tree nuts, butter, milk, cream, fish and shellfish. There are plenty opportunities for cross contamination, so please check clearly and enjoy with care if you have food allergies. We do not use peanuts but cross contamination may occur at the facilities that make the ingredients we use. There is also a little soy lecithin in most of the chocolates we use, they are all dark chocolates but are made in facilities where milk is also used, and may not be free of dairy. Cocoa powder that we use is free of dairy, nuts and egg.