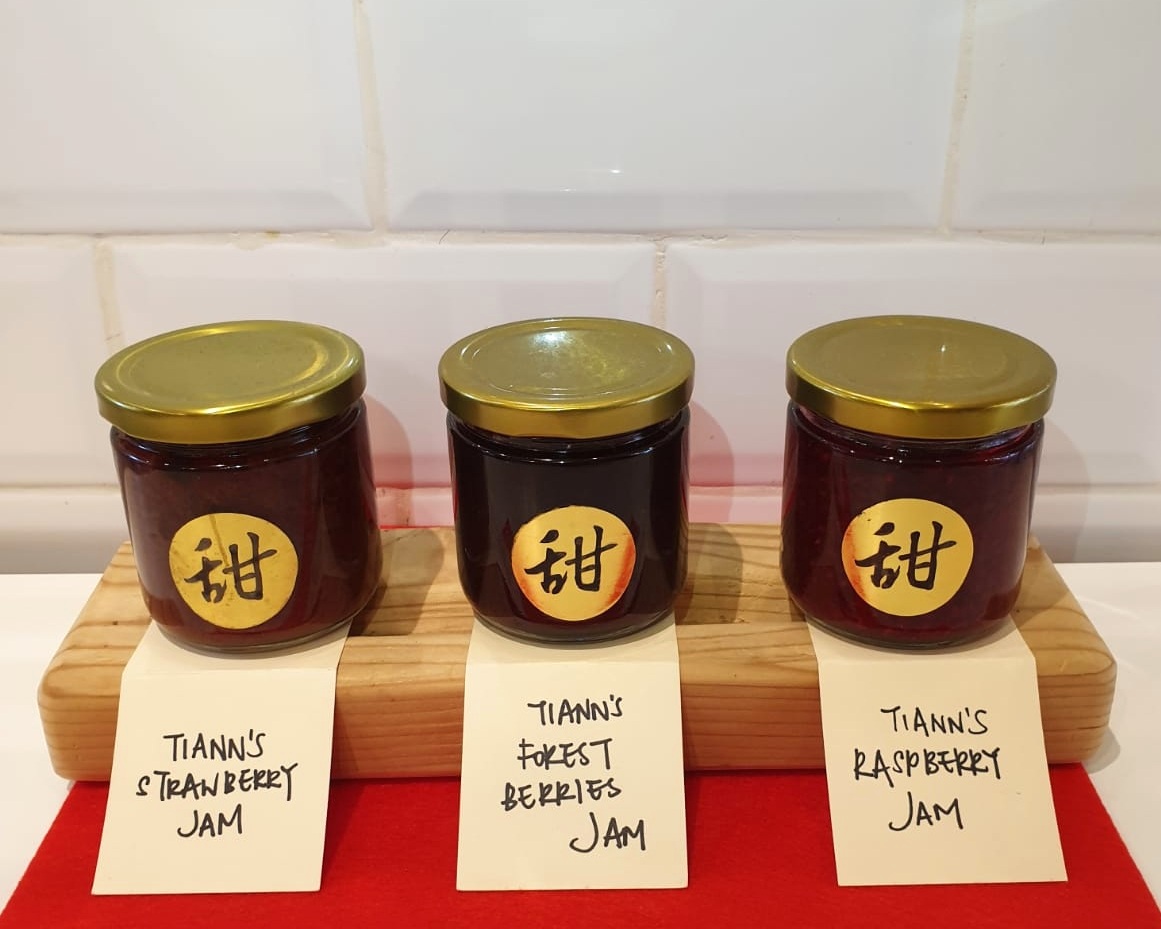 TIANN'S Housemade Jams
Our very own house made jams are made with the season's best fruits and contains no refined sugar. Almost 90% fruit, these jams are packed full of fruits and sweetened slightly with organic raw sugar. Serve with our toasted tea cakes for tea or with the Farmer's loaf for breakfast with organic butter.
Available in 3 flavours:
1 Strawberry
2 Forest Berries
3 Raspberry
Made with real berries.
Naturally free of dairy, egg, gluten, refined sugar and nuts.
Must be kept refrigerated, best consumed within 2 weeks of purchase.
In our kitchen, we do not use any ingredients naturally containing wheat and gluten. We do use a lot of eggs, tree nuts, butter, milk, cream, fish and shellfish. There are plenty opportunities for cross contamination, so please check clearly and enjoy with care if you have food allergies. We do not use peanuts but cross contamination may occur at the facilities that make the ingredients we use. There is also a little soy lecithin in most of the chocolates we use, they are all dark chocolates but are made in facilities where milk is also used, and may not be free of dairy. Cocoa powder that we use is free of dairy, nuts and egg.